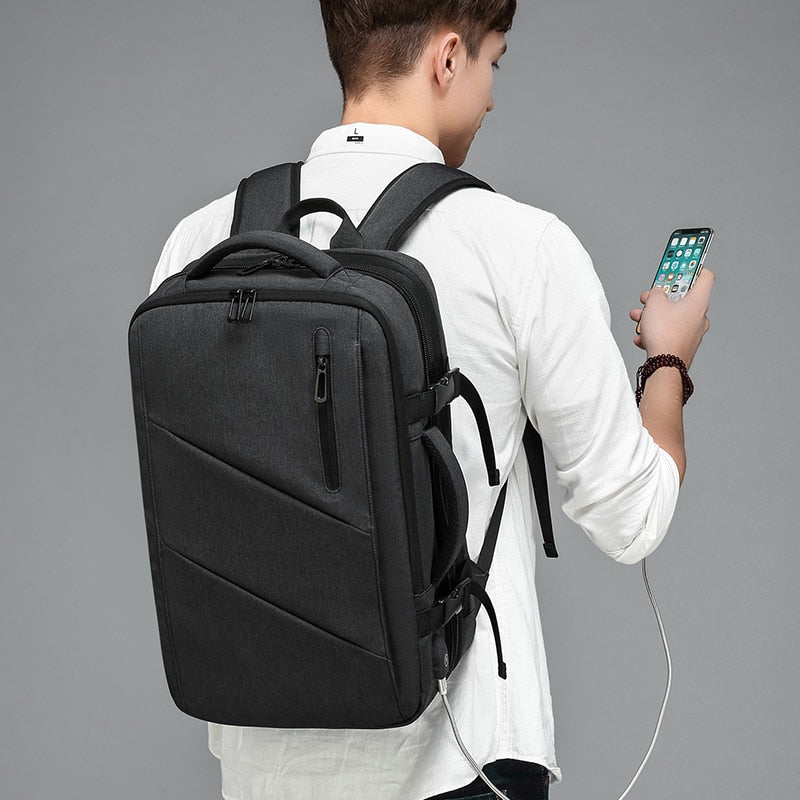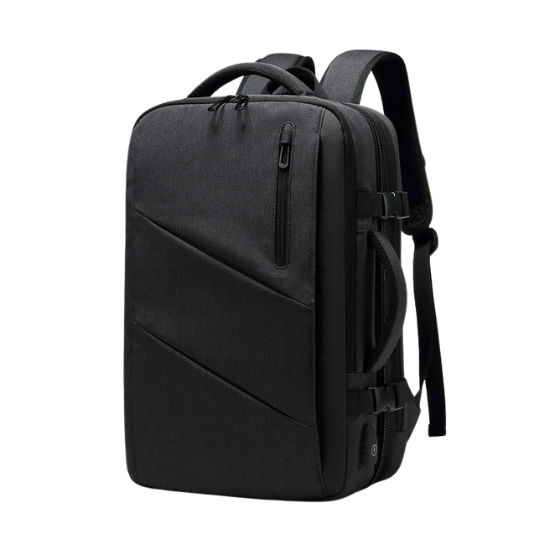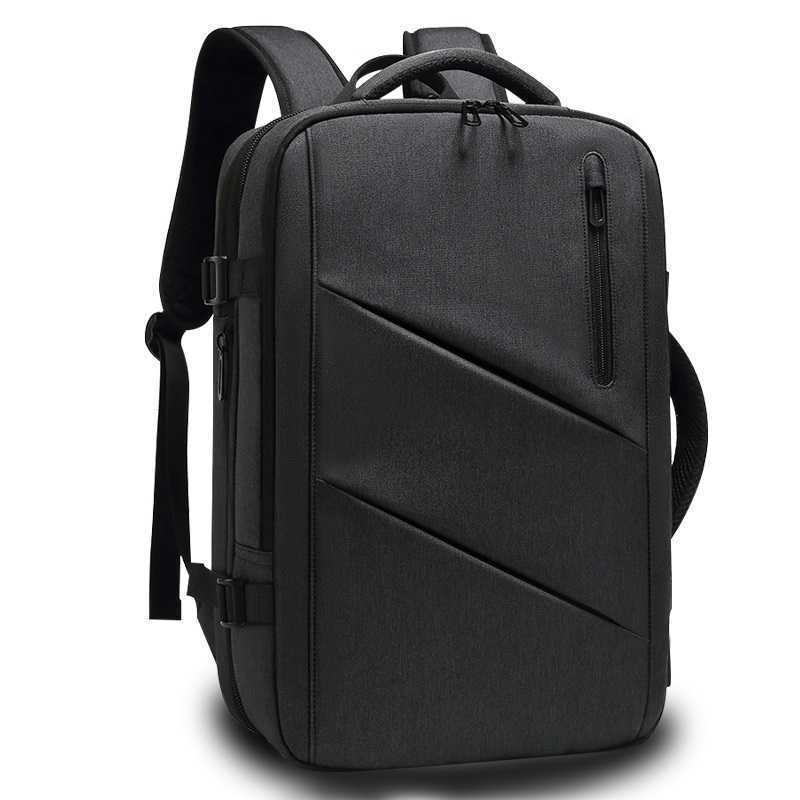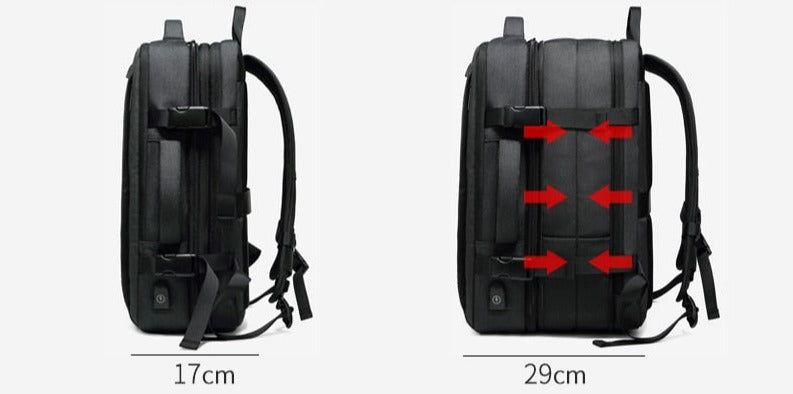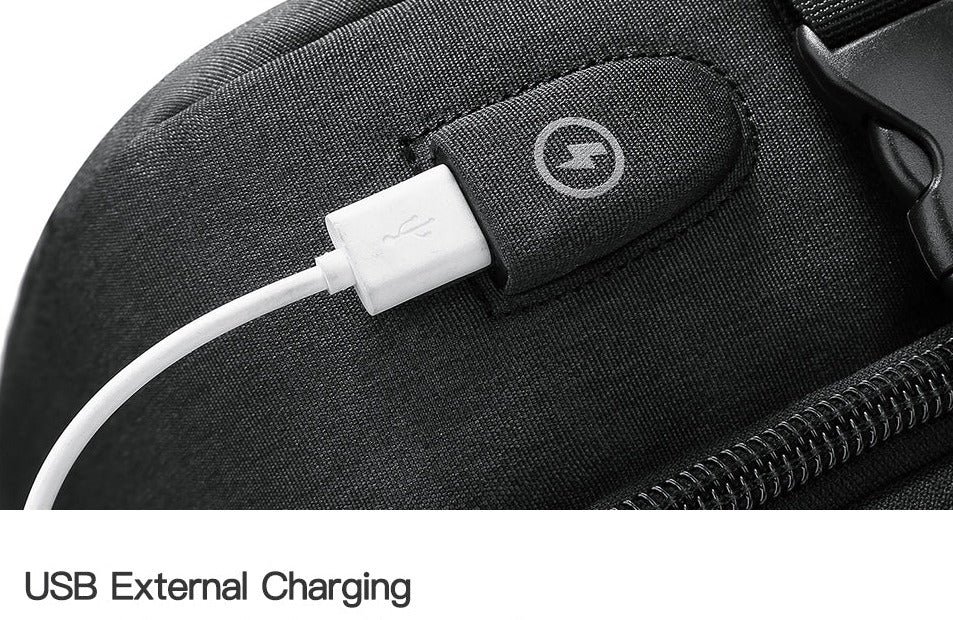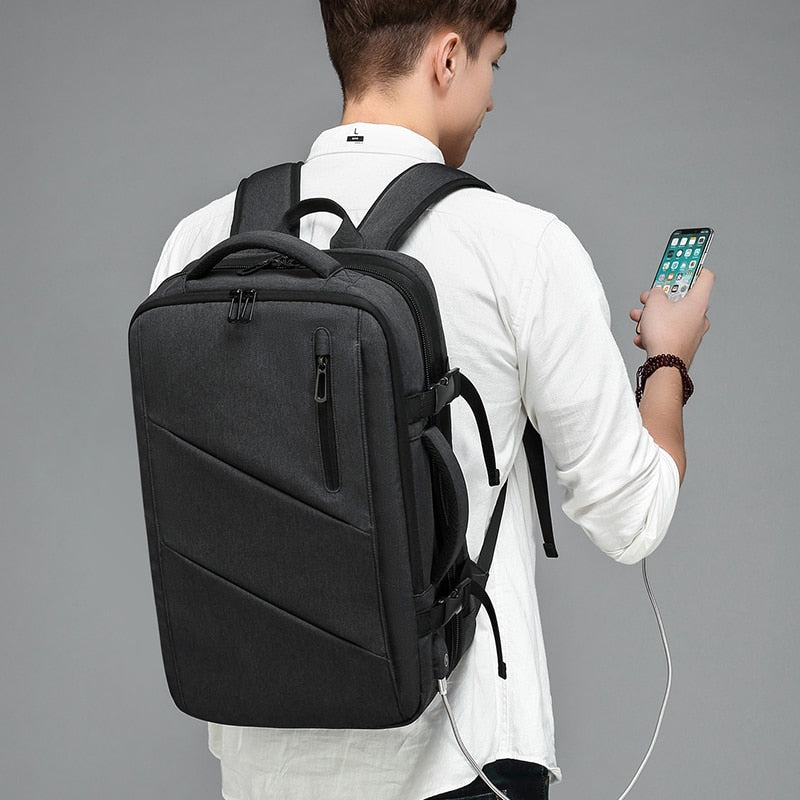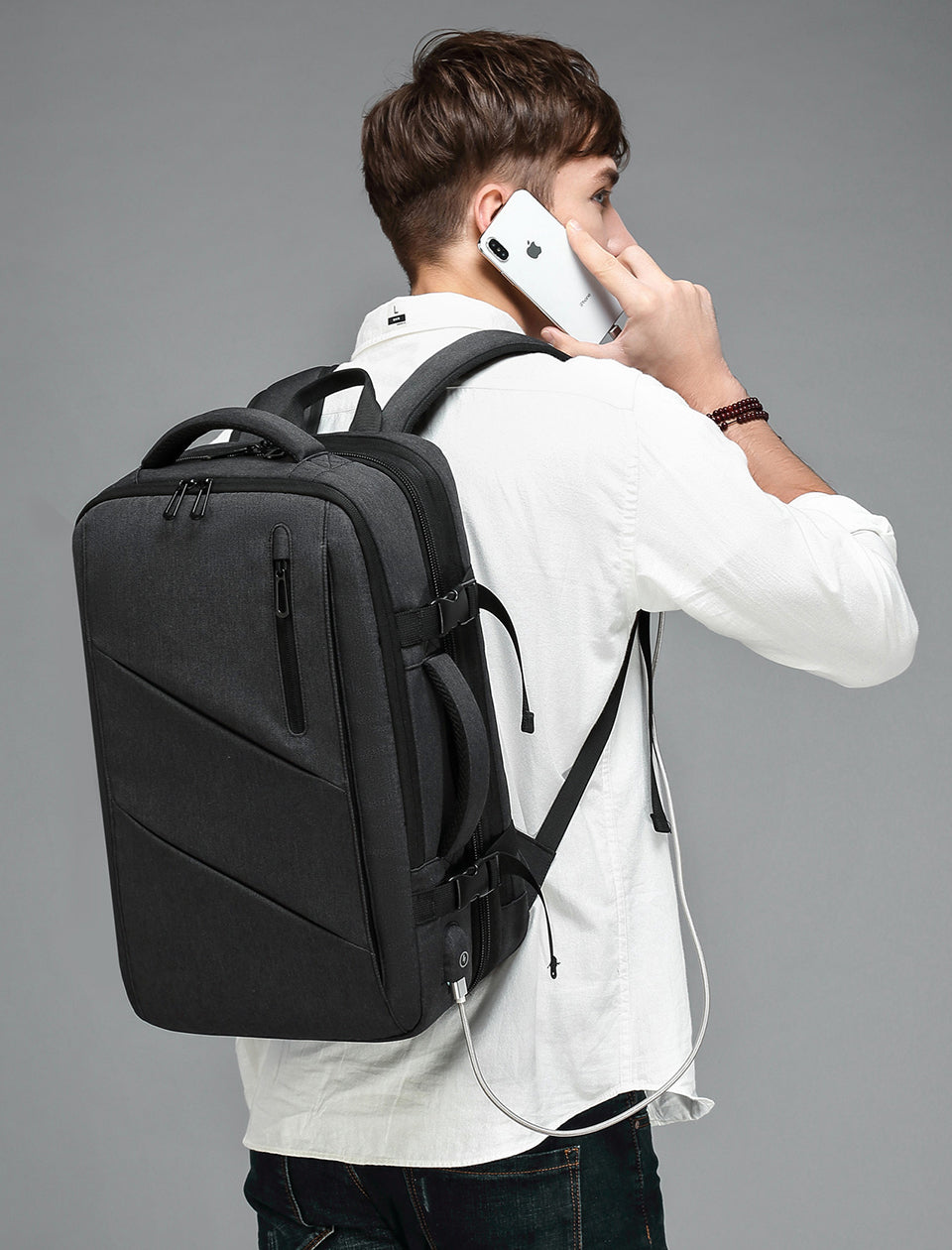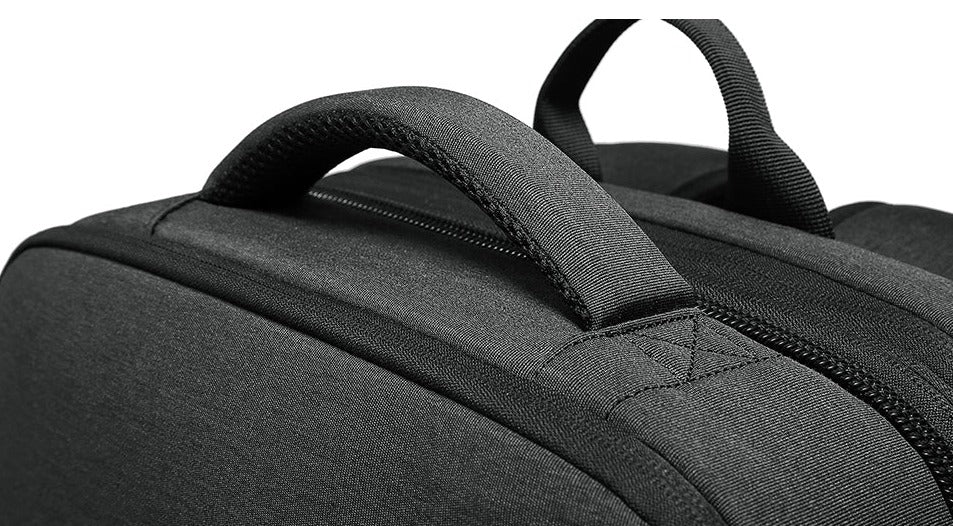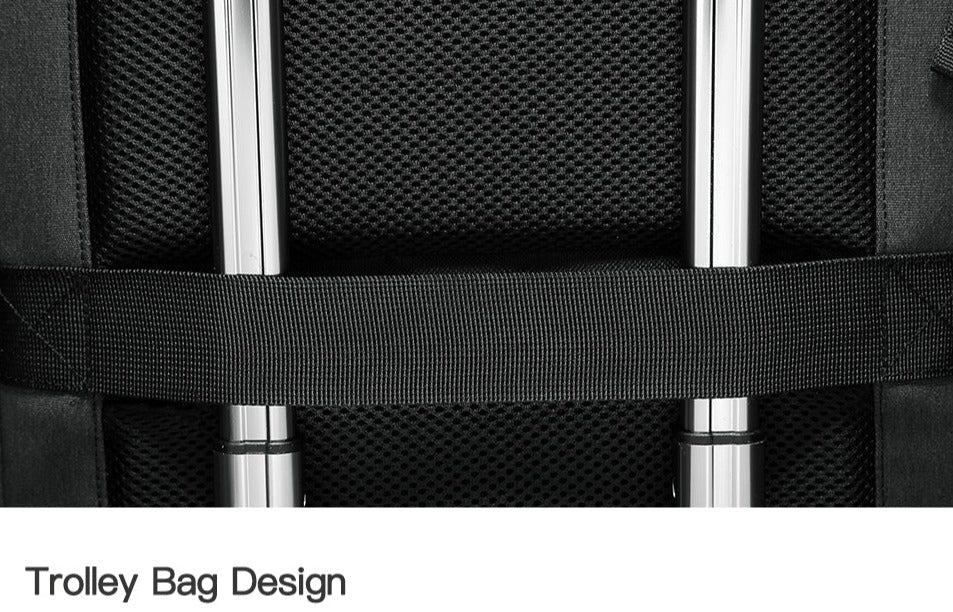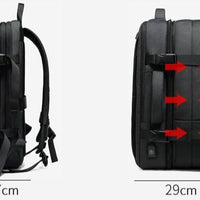 Overnight Success. 
The City Express Backpack has been designed with overnight travel in mind. When you don't have time for Check-in luggage or if you are just visiting a friend or colleague, The City Express has you covered for the overnight stay. 
Features:
USB Charging Port
Easy Storage with numerous compartments
Light Weight
Enough Storage for an overnight stay
Suitable for Carry on Luggage
Tech Specs:
Capacity: 36-55 Litre
Breathable Fabric
Computer size: 15.1-16 inches
Dimensions: 35cm W x 48cm H x 16cm D (23cm Depth when expanded)
Power Pack NOT INCLUDED (Sold Separately)
Shipping Times:
Shipping times are 15-21 days from order fulfilment.